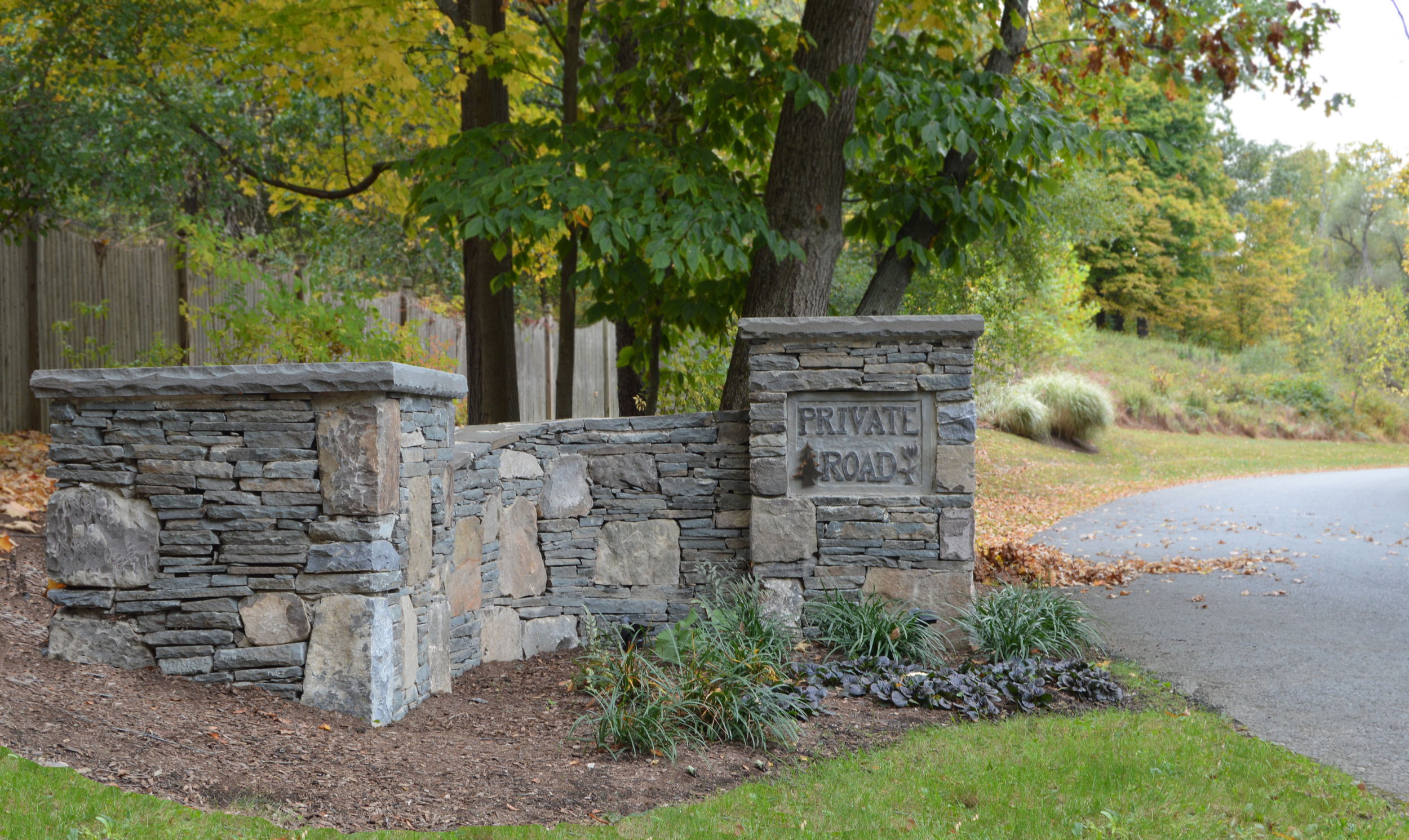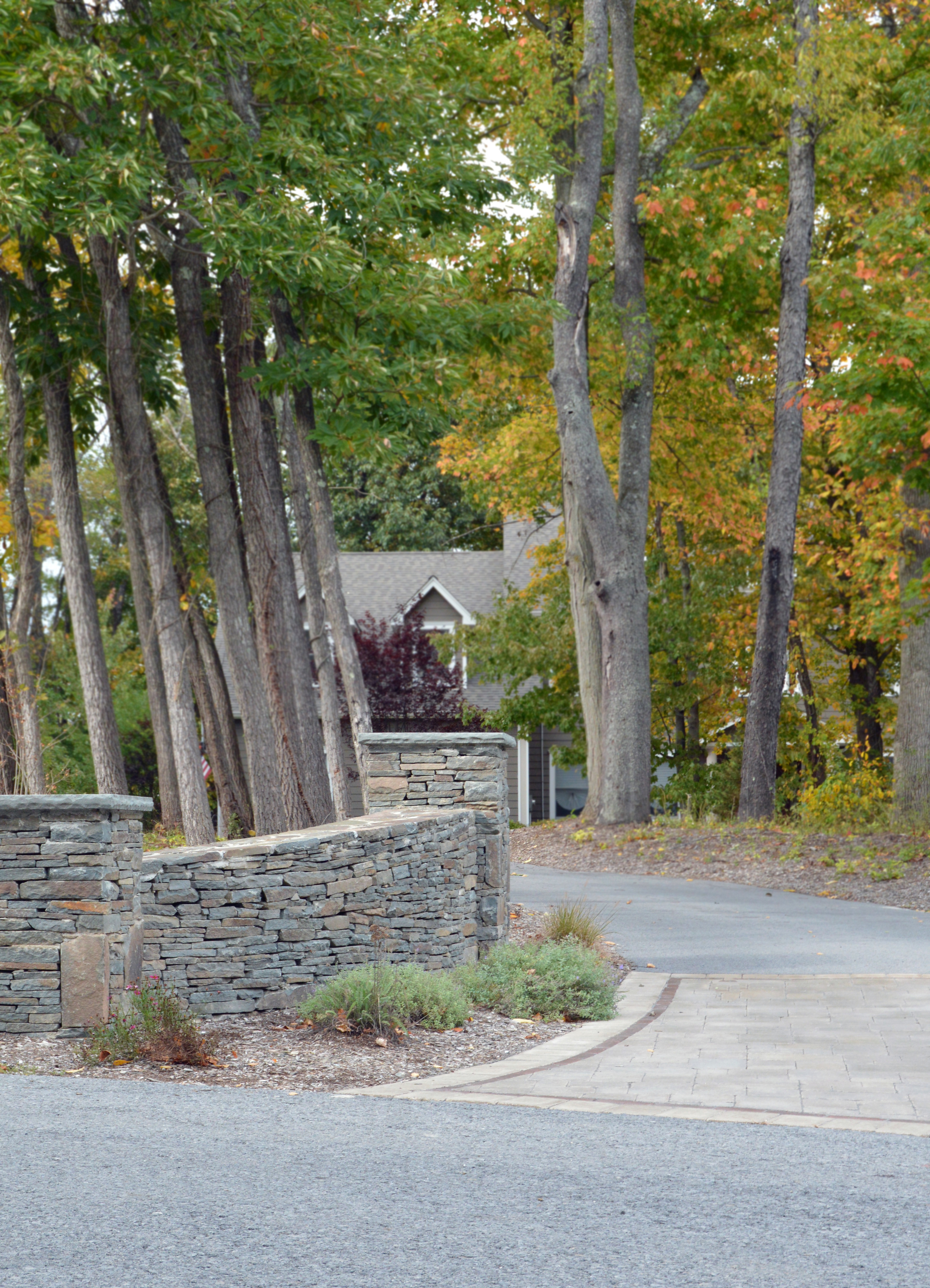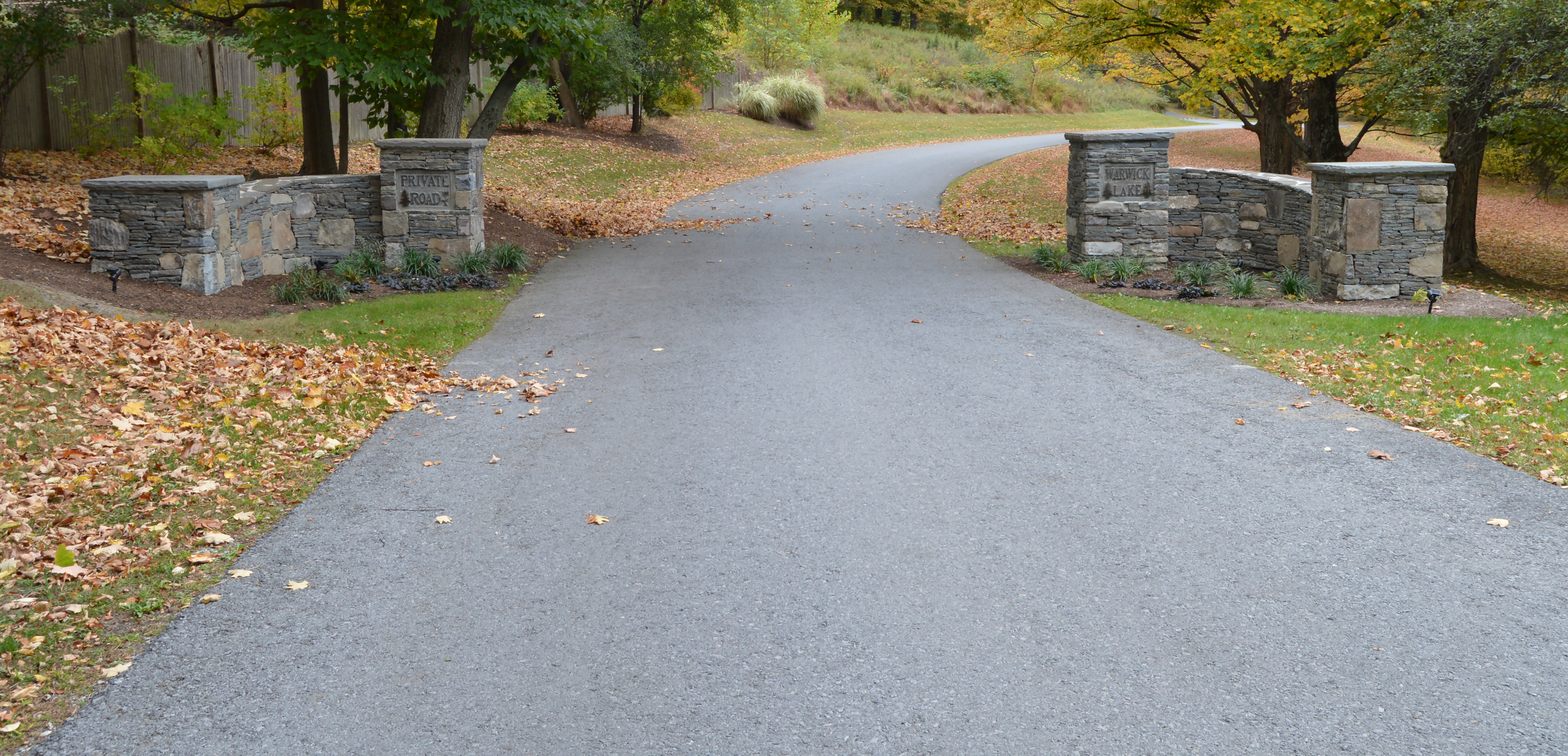 So many of the landscaping ideas and garden advice available to homeowners today focuses primariliy on backyard ideas such as patio design tips. This is kind of funny when you think about it because a driveway entrance has the responsibility of welcoming guests to your home before you even have the chance to say hello. And that is why it's surprising that while developing their home's landscaping over a period of years, homeowners here in the Hudson Valley often overlook the amazing curb appeal possibilities that custom entrance pillars can offer.
Driveway pillars can be built using either precast block from manufacturers like Unilock, or from natural stone, which can offer a natural elegance to the surrounding landscape. Like the natural stone entrance pillars shown here—Installed by Landworx in Orange County, NY—it is common practice to finish the top with what is called a bluestone pillar cap. A few inches larger on all sides that the pillar itself, the bluestone overhangs nicely creating depth and beauty while also providing moisture protection.
Be sure to outfit your pillars with lighting fixtures that tie-in to your home's design aesthetic for a cohesive landscape design. Sometimes you can even tie these fixtures into your landscape lighting system, making things a bit easier for sure. For a bit if extra class and style, Landworx offers an option of including custom engraved plaques that their team inlays into the natural stone pillar. Have Landworx carve your mailing address, your last name, or one of your favorite quotes into stone like the examples shown above. Truly amazing craftsmanship!